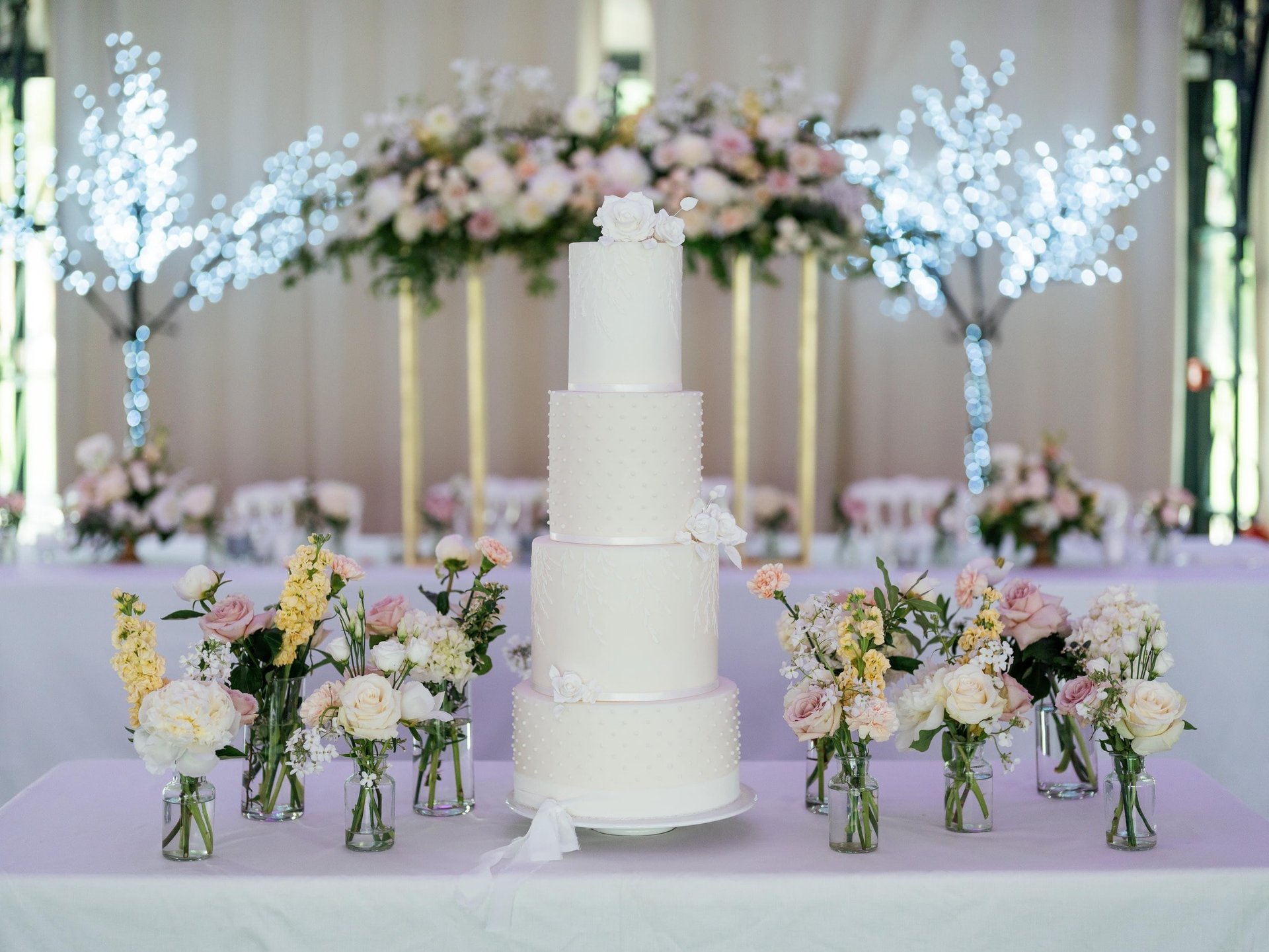 Wedding cakes Custom made pastries
My background, my
history

...
Now a graduate, I was self-taught during my years in London making cakes for my friends. Passion took over and this desire to make a unique piece for my loved ones became something I was passionate about.
After obtaining my CAP, I decided to speed things up and start my own business in Paris so that everyone could enjoy what I love doing:
Creating wedding cakes, a little work of art for your events. Get a gourmet taste for all your guests.
Tailor-made
for a cake that suits you...
All my cakes are made to order. In addition to the flavours you prefer, I will create a design that speaks to you, that tells your story.
I define my style as elegant and clean. I like to keep things simple and I find that the message is best conveyed on a wedding day where decoration is important.
The cake should reflect your image (colours, style, size) and above all have that "wow" effect in the eyes of your guests.
Looking for a customised wedding cake in Paris that will impress your guests?
With me, we create custom wedding cakes with personalised flavours and design that tell your story. Our style is elegant and sleek so that the message is best conveyed on your wedding day where decoration is important.
We will work together to create a cake that represents your style.
Contact me now to discuss your custom wedding cake ideas in Toulouse!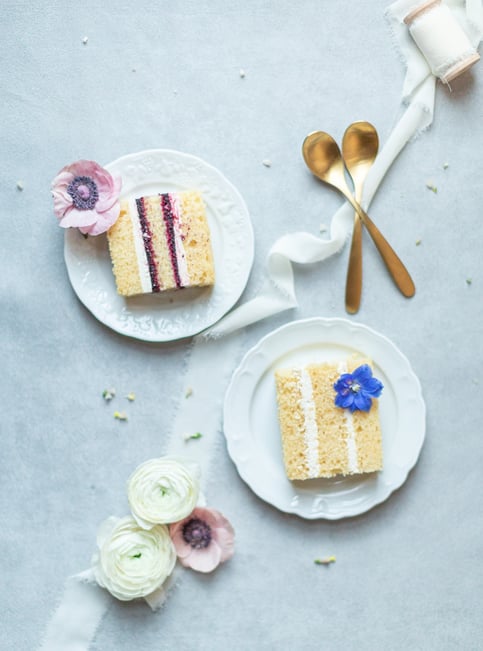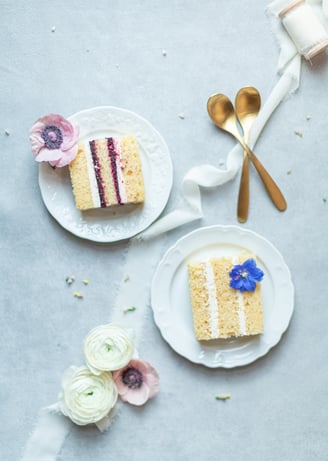 "So talented. The cakes are beautiful, exactly as desired. And as beautiful as they are good. Don't hesitate, Ange is top notch! You won't be disappointed!"
"An exceptional baker. She is passionate, she likes to make her work flawless, with a particular attention to design; in short very happy to enjoy Ange's wonderful cakes. In addition to being beautiful the cakes are very very good and not very sweet! I highly recommend her for those who want a cake designer in Toulouse or anywhere in France who will make you a custom made cake with a beautiful design.
Super Pastry Chef She will listen to your expectations Trust her it's better than delicious 🥰 and beautiful ...
"Simply excellent! I was able to taste several of her pastries, which are a treat for the eyes and a pleasure for the palate. You can feel the love she has for her craft and the attention she gives to each piece. I recommend Ange's pastries with my eyes closed."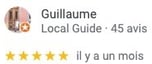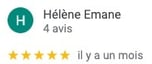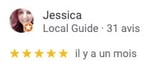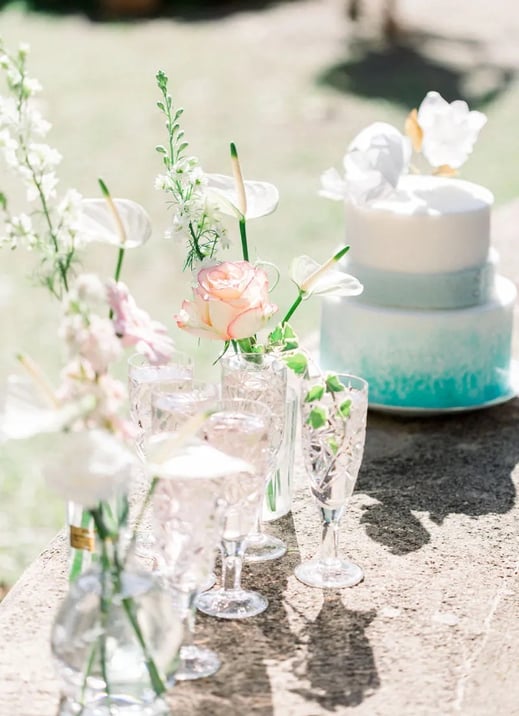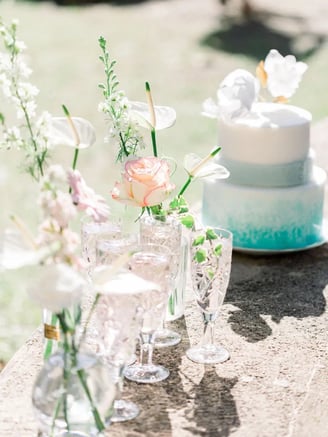 Congratulations on your engagement! You are planning the wedding of your dreams, and we are here to help you add a touch of beauty to your wonderful day. If you are looking for a passionate cake designer in Paris, you have come to the right place.
A cake designer is more than just a pastry chef. She is an artist who creates beautiful (and delicious) cakes for your wedding. Each cake is unique and personalised to reflect your style and personality. And in Paris, we have some of the best cake designers in France.
But it's not just the quality of the cake that counts, it's the overall experience. We aim to provide exceptional service and attention to detail. We are here to guide you through the entire process, from design to tasting, to ensure you have the wedding cake of your dreams.
We understand that every wedding is unique, so we work with you to create a cake that reflects your vision and style. Whether you're looking for a simple cake or a showy one, we have what you need.
As brides-to-be, we know you have a lot to plan. But don't let the cake be another worry. Let us take care of everything. We promise to make the experience fun (especially the tasting), easy and stress-free.
So, if you are looking for a cake designer in Paris for your wedding, don't hesitate to contact us now. We look forward to working with you to create the wedding cake of your dreams. Call us now and let us add a unique touch to your special day.